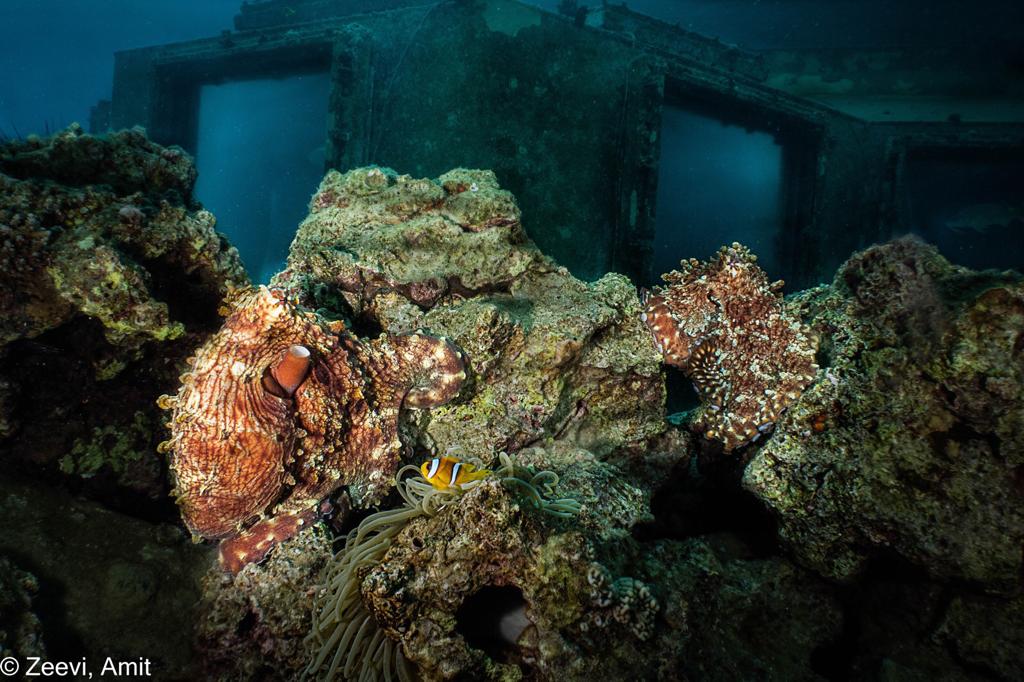 Eilat - is one of the most well-known among divers resort in the Red sea. Every year thousands of people come here to get new impressions and to visit the diving clubs. Underwater restaurant in Eilat has become especially popular. It is easy to find walking along the coast. The restaurant is situated close and it is a few minutes' car ride from "Ahla" diving center.
Underwater restaurant for divers
The restaurant is designed in a way that a considerable part of the building is situated below the water line but there is also a part over the water. More that twenty years ago the building was a popular recreational place with night working hours. Now it is a popular diving site among local divers. The club-restaurant is equipped with panoramic windows, that the visitors can use to enjoy the underwater beauty, colorful fish and other inhabitants of the Red sea fauna.
Nowadays the restaurant is not functioning, but divers still have an opportunity to observe the coral reef of Eilat and other underwater sights through large windows. What is more it is now a popular spot for introductory dives, where beginners learn the basics of diving. But the place is not only popular among beginners. Even certified divers are fond of plunging here. The dive site is popular among all the categories of underwater diving amateurs.
A unique diving center in the Red sea
Any tourist has a chance to visit this wonderful place. It is possible to have a guided dive here. The former club-restaurant is now something between a sunken ship and a natural sea site. For the past years the low long-linings, that are under water, were overgrown with beautiful corals. You can also find plenty of underwater plants that are flocked with colorful fish.
We offer budget and extended diving-packs, that give an opportunity to see all the main sights of the Red sea. Anyone who is interested can have a glance at the premises of the former restaurant to feel the atmosphere of the visitors from twenty years back. To keep the building safe and functioning, people of the diving club are constantly cleaning and fixing the construction elements.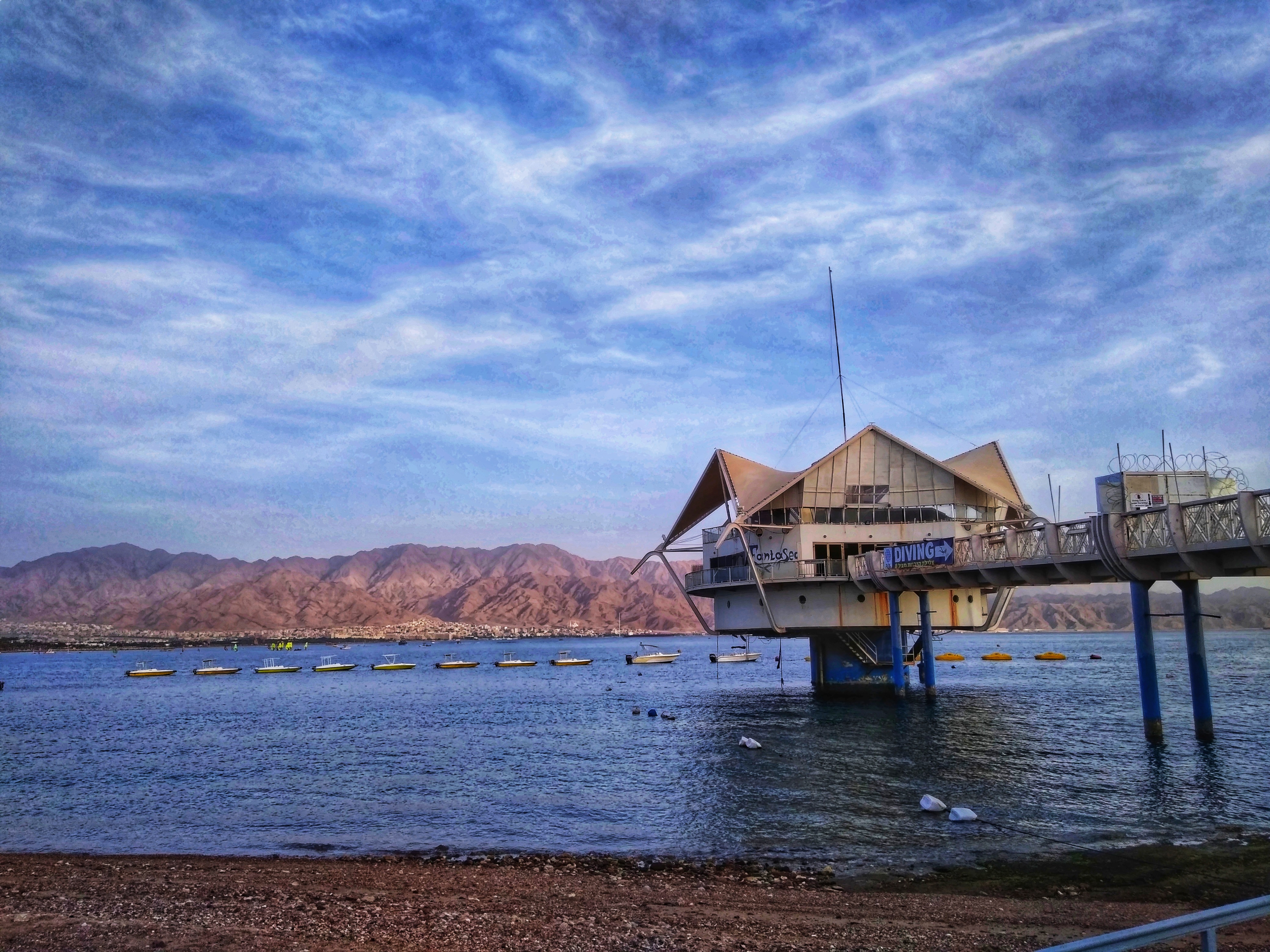 All the amateurs of the underwater diving that are interested in diving in Eilat are recommended to visit this place. You can dive for up to 15 meters here. Divers always admire turtles, octopuses, fish-frogs and squids. There are a lot of fish living among the corals around the plunged restaurant sections.